Justin Dingwall
south africa
Breaking Conventional Narratives with Justin Dingwall
This is a story about the collaboration of two great minds: one, a photographer who captures the incredible beauty of the unusual, with cultural undertones that draw attention to humanity's innate power, and the other, a fashion scientist who specializes in crafting unconventional garments that tell unique narratives.
Introducing photographer Justin Dingwall and fashion designer Roman Handt.
Justin Dingwall and Handt recently worked on a groundbreaking project entitled Rerouted — a fashion narrative that encapsulates the present-day restrictions on travel through striking images of motorcycles, planes, and bicycles, while simultaneously capturing the unexpected paths we all need to travel for society to progress.
Daring to be Different
Justin Dingwall grabbed a camera and studied photography at the Tshwane University of Technology, graduating Cum Laude in 2004. This South African photographer allowed his creativity to wander on the less known, focusing particularly on social issues relevant to his native country.
"To me, diversity is what makes humanity interesting." As Justin Dingwall states, his interest lies in the unique and the different. The artist has since received numerous accolades and international acclaim, including the IPA – International Photography Awards 2013, the Sasol New Signatures 2014, and the SA Taxi Foundation Art Award 2015.
With his self-titled label, Roman Handt is one of the first voices in the menswear design movement, breaking down conventional gender stereotypes. The South African-based gender-neutral brand won Handt the Director-General's Overall Excellence Award presented
by the Department of Science and Innovation in 2019.
Both Dingwall and Handt share a passion for creating narratives that push for advocacy on stereotypes that need to be explored and questioned.
Creative Process Driven by Advocacy
In Justin Dingwall's photographs, he seeks to portray figures that can advocate for a particular cause, often aiming for non-conventional perspectives on African beauty and humanity. The works are highly emotive, going beyond the professional and resonating with
the audience the wish and need to understand that beauty is not conforming.
By contrast, Roman Handt employs African textile and intricately woven patterns to express a voice. A visual artist on his own, Handt approaches in a chaotic fashion and integrates it into his construction process. To Handt, creating garments that combine South African male
stereotypes with modern urban life produces a new type of hybrid male.
The Role to Express Unique Voices
Known for expressing African beauty in nonconforming ways, Justin Dingwall embodies beauty in an unconventional way. He has captured beautiful portraits of albinism and vitiligo, which are still taboo and unfortunately regularly discriminated against.
The artist has employed unusual tools such as paper and water, as well as animals such as butterflies, snakes, and birds, with contrasting backgrounds to convey his message.
With Handt on their newest collaborative effort, Rerouted allowed these artists to create visually striking pieces using metal toys and travel bags. The travel bags transform into clothing, the airplanes into headpieces, and the bicycles into glasses.
This dedication reflects on the overall picture, which shows that travel is constant and is an integral part of humanity, whether it be constantly changing and rerouting us in new directions or freedom to go to wherever one needs to go.
Discover More about JUStin dingwall
Justin Dingwall takes photos with a voice to crush the stereotypes of beauty while highlighting the power of diversity, and Roman Handt fashions locally made modern garments that push gender boundaries, allowing one to experiment on one's own and explore.
The two artists together represent a vital force in contemporary art and advocacy. Check out Justin Dingwall and his photography on Instagram.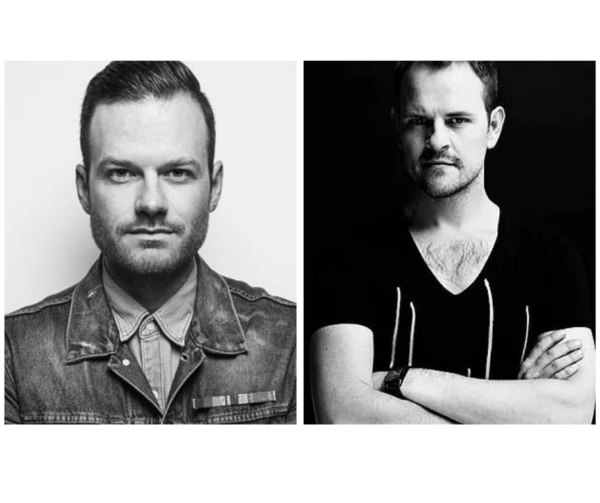 artworks
by Justin Dingwall
We would love to hear from you !
Are you looking for more information about an artwork ? You have a question ?
Complete our form, we will get back to you as soon as possible!