Jamel Armand
netherlands
Jamel Armand : A unique artist
Jamel Armand, born in The Hague in 1978, began his artistic career as a video artist, co-directing music videos under the name Starsquid alongside his girlfriend Chantel Koo and Frank van der Steen. Their collaborations with artists like BLØF, Rondé, and Suzan & Freek garnered attention. However, it was his enduring partnership with DI-RECT that marked a pivotal phase in his career, culminating in the music video "Nothing to Lose," a product of his close friendship with singer Marcel Veenendaal.
His artistic journey traces back to his childhood, where his talent for drawing was evident. As a teenager, he aspired to work at Disney and become a filmmaker, honing his skills in animation and stop-motion films.
His formal education at the Cartoon School in Amsterdam and the Photography School in Rotterdam further shaped his creative vision, drawing inspiration from artists like Erwin Olaf and Annie Leibovitz.
Jamel possesses synesthesia, a neurological phenomenon that merges senses, allowing him to see colors and shapes when he hears music. This unique ability infuses his work with vibrant, intuitive visuals, making music an integral part of his creative process. Drawing inspiration from his Indonesian roots, Jamel Armand has developed a profound connection with the tribes that may have been part of his ancestral lineage in past lives.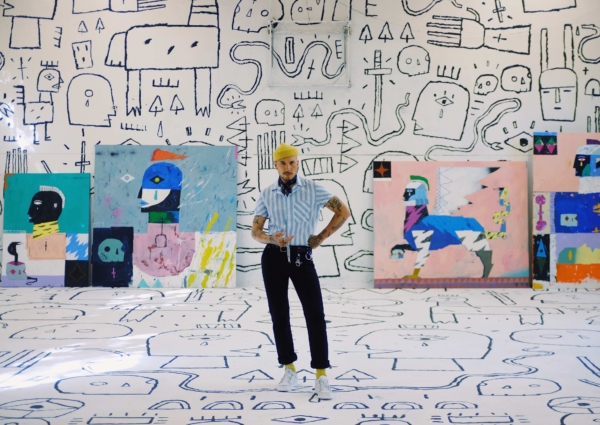 We would love to hear from you !
Are you looking for more information about an artwork ? You have a question ?
Complete our form, we will get back to you as soon as possible!