Julia Buruleva
russia
Julia Buruleva: The Bold and the Beautiful
The main subject here is the naked human body, which is not interpreted in a grotesque or sexual way; rather, it is considered an extension of the environment it resides in, conveying the freedom and beauty of the human spirit.
Juliana Buruleva is an artist and photographer based in Barcelona who pushes human body boundaries as a means of expression, opening up possibilities for something unexpected and special, trusting in circumstance, and letting events unfold as they should.
Inspiration is Never Too Late
Born and raised in Russia, Julia Buruleva earned a degree in fine art photography from the Saint Petersburg University of Art and Culture. For ten years, her career was devoted to being a commercial photographer. Perhaps a calling, she decided to quit and travel the world, eventually settling in Barcelona.
Barcelona, known for breathtaking architecture, a vibrant culture, and incredible heritage roots, has put Buruleva at the center of an inspirational transformation. A few of her personal art projects have been influenced by the city, such as "Beach is a New Theatre" and "Be Part Of Art."
Buruleva, having done editorial work for major publishers L'Officiel, InSTYLE, and Rolling Stone, stays a surrealist who combines photography and performance art with strong, unconventional aesthetics that portray the models in different environments using a variety of tools.
Human Body as an 'Aesthetic Particle'
In Julia Buruleva's works, the naked human body is a "particle in the world of aesthetics," combining hers, or another's, to create surreal artworks with outstanding depth that capture a world of beauty and mystery.
She has posed in striking bold colors on a seemingly plain background to highlight a "Selfie Isolation". She then incorporated those images into many breathtaking landscapes, such as volcanic sands, for her latest project, "Synchronization."
A swimming self-portrait project deemed "Pic Of The Day" by Photo Vogue features a tree at a lake in Barcelona to reconnect with nature as a reaction to the lockdowns experienced during the pandemic.
There is no heavy digital editing except for basic retouching for the most part. Instead, Buruleva focuses on the set, which is treated as a theatre stage where models, tools, and backgrounds are all part of the process and utilized to create truly fascinating works.
The Need to be Free
The naked human body in art is not just a physical form but also an expression of what it means to be free. Julia Buruleva's willingness to venture outside of society's norms has allowed her to become more experimental than she ever thought she could be.
Once she had given herself permission to explore beyond what she thought she could do, she became more and went further with it. Through her art, Buruleva inspires fellow creatives not to be afraid of the human body and utilize it to generate unique ideas that will inspire many more.
Using unconventional photography, her art is influenced by cultural references, especially in her daily life. We see a playful perspective of humanity in an admittedly confusing, incomprehensible world through these surreal pieces.
Discover More
The human body is beautiful, and finding out how it looks through Julia Buruleva's eyes makes it more fascinating. As a result of her love of art, culture, photography, and theatre, she has created some of the most stunning conceptual works of today's generation. Check out Buruleva and her works of art on Instagram.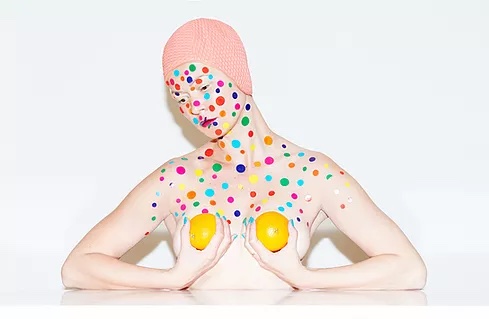 artworks
by Julia Buruleva
We would love to hear from you !
Are you looking for more information about an artwork ? You have a question ?
Complete our form, we will get back to you as soon as possible!